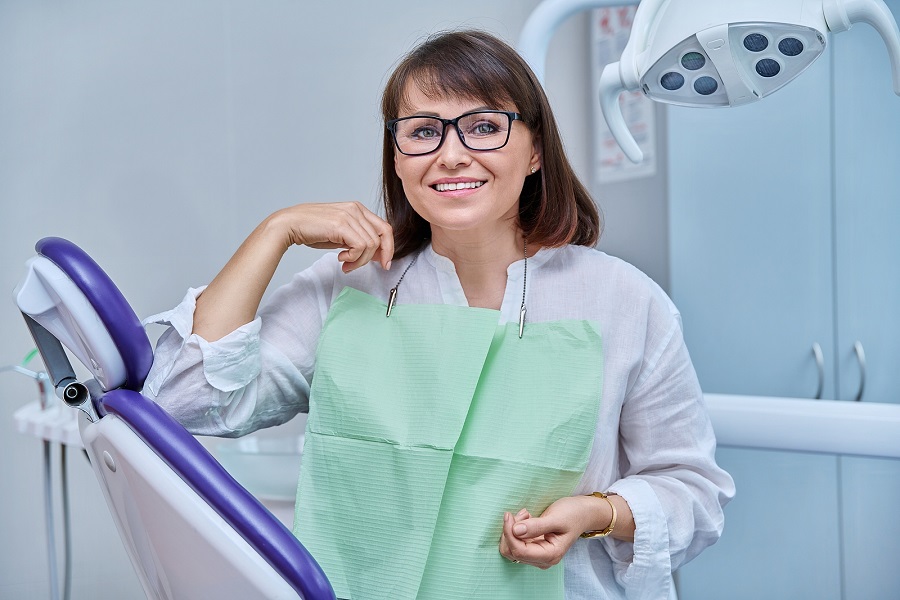 A root canal procedure is done when a tooth is infected or inflamed. During the procedure, the nerve and pulp are removed, and the inside of the tooth is cleaned and disinfected. Post-treatment care is an important aspect of root canal treatment. The tooth may become brittle or weak after the procedure. Follow-up appointments are important to monitor healing and ensure long-term success.
Avoid Chewing On the Treated Tooth
After receiving a root canal, it's important to avoid chewing on that tooth until you have a permanent restoration placed. This is because you don't want to chew on a weakened tooth and cause more damage or accidentally cause the tooth to fracture. This is why a temporary filling will be provided for the treated tooth. This temporary filling is meant to protect the treated tooth until you're able to receive a dental crown or other types of a permanent restoration. If you think you might be at risk for damaging your treated tooth by chewing on it, don't hesitate to ask your dentist about potential treatment options to prevent that from happening.
While temporary fillings are meant to protect the treated tooth from damage, sometimes these fillings may crack or pop out of place. If this happens to you and you're experiencing pain, it's best to schedule another appointment with your dentist as soon as possible to have the damaged temporary filling replaced. It's also a good idea to avoid eating sticky candies and other foods that could stick to the inside of the mouth since that could cause the temporary filling to come loose.
Replace the Temporary Filling Material With a Restoration Soon
Once your dentist removes the temporary restoration, the permanent restoration will be placed. Your dentist will prepare your tooth by cleaning the surface and removing the decay or infection as well. Then, they'll place the filling material in the tooth and cure it using a curing light to remove any excess composite material. Once this process is complete, your dentist will polish the final restoration.
Since porcelain restorations stain easier than composite resin restorations, your dentist may provide you with a special paste to use at home to keep your smile bright between appointments. Once your root canal therapy procedure is completed, your mouth may feel sensitive for a few days. During this time, avoid hot or cold foods and drinks and try to eat soft foods like bread, pasta, and eggs.
Schedule a Follow-Up Visit
After your root canal treatment, it's important to schedule a follow-up appointment with your dentist to make sure the infection is gone, and your tooth has healed properly. During that visit, you'll receive further instructions on how to care for your mouth during the healing process so that your gums remain healthy.
Since teeth with root canals can become brittle over time, your dentist may recommend a crown for your tooth to protect it from further damage. If an infection returns or you experience any other complications, you'll likely need a second root canal treatment.
Edward Shluper DDS, located at Mountain Lakes, NJ, is equipped with expert dentists and modern technologies that enable the best dental care facilities for patients. Dial (973) 743-5432 and schedule a consultation with the dentist.