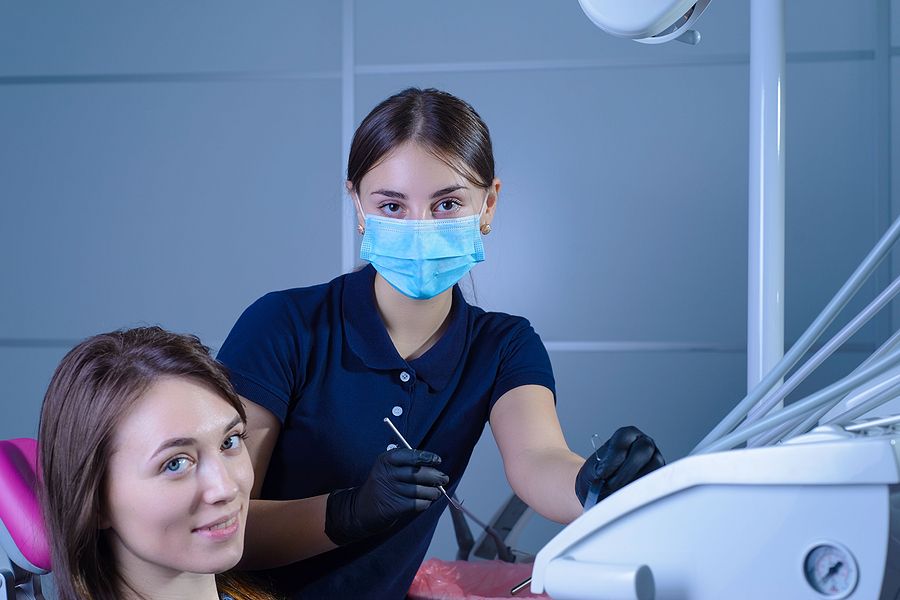 Sedation dentistry can help patients with dental anxiety. To learn more about the benefits of anesthesia during dental procedures, schedule a consultation with one of our dentists today.
Anxiety relief
If you struggle with anxiety or fear at the thought of going to the dentist's office, sedation dentistry can help ease your nervousness. With sedation dentistry, you can still go through the dental visit without worrying too much. You'll be able to sleep through the appointment and awaken when it's done. You won't even remember most of what happened during the procedure.
You'll also be able to relax more during your dental treatment due to the sedative agents put in your body. This reduces any tension you might feel in the muscles and joints of your face. It also makes it easier for your dentist to work on your teeth and complete the procedure more quickly. Your dentist will need less time to complete treatment and can move on to the next patient sooner.
Anterograde amnesia
Patients under sedation have no short-term memories of what they experienced during their procedure, and they have little to no recollection of it afterward. This is why some dentists provide patients with a small dose of Valium or a similar sedative to be taken before the procedure to help them relax. Because their anxiety is relieved by knowing that they will feel no pain during the appointment, they won't worry about being uncomfortable and will be able to get through the procedure easily. In some cases, patients won't even need the Valium. If patients are sedated enough, then their anxieties will also be reduced, and the dentist will have to do less talking and more work to keep them calm.
As an added benefit, the patient will have no memory of the procedure afterward! This is ideal for patients who get very anxious at the thought of going to the dentist for such procedures as fillings and root canals but who also don't want to spend all of their time at the dental office because they dread having it done. When they are sedated, they don't have to worry about anything and can fully enjoy themselves while the work is done.
Reduction in the gag reflex
If you are suffering from an overactive gag reflex, sedation dentistry may be right for you. Many patients experience anxiety during dental treatment because the procedure is uncomfortable and makes them extremely nervous. This can be due to a variety of factors, including previous negative experiences at the dentist's office, having sensitive teeth, or having a fear of needles. Whatever the case may be, sedation is often an excellent solution.
The dentist can work faster
Another benefit of sedation dentistry is that the dentist can work faster. Since the patient is sleeping through the procedure, the dentist is able to complete multiple procedures in a shorter amount of time. Patients are often unaware that they have been able to undergo many treatments at once until they are ready to leave the office. There is less discomfort for the patient, and the dentist is able to work more efficiently. Overall, the patient's experience is much better when they are able to sleep through the whole procedure.
Provides pain-relief
Finally, sedatives are designed to reduce sensitivity to pain during dental procedures. Nerves may be numbed through the use of local anesthesia during a procedure.
Edward Shluper DDS, located at Mountain Lakes, NJ, is equipped with expert dentists and modern technologies that enable the best dental care facilities for patients. Dial (973) 743-5432 and schedule a consultation with the dentist.