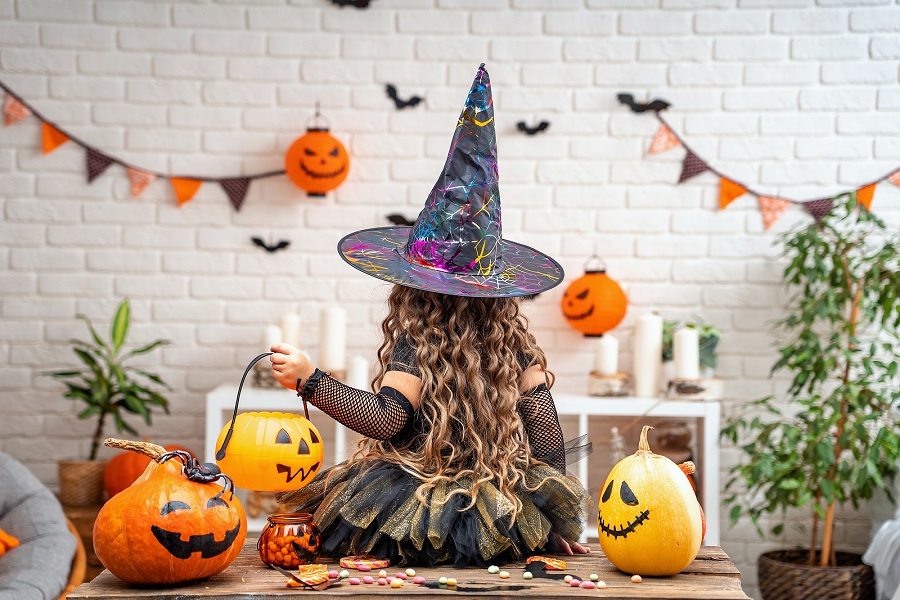 Halloween is the time of year for spooky fun and sweet treats. Unfortunately, eating candy and sweets can lead to tooth decay and cavities. To protect your teeth this Halloween, avoid these treats and consume these healthy alternatives instead.
Eat Sweets within Limits
While candy is delicious, it's one of the worst things you can consume for your teeth. It sticks to your teeth and can quickly break down into acids that eat away at your enamel and cause decay. If you have to have something sweet to enjoy this Halloween, consider eating something that is low in sugar to help keep your smile healthy! If you do enjoy sweet treats, make sure to brush your teeth immediately afterward to help remove some of the sugar from your teeth and prevent cavities.
Healthy Snacks for Kids
Candy is the treat of choice for most kids on All Hallow's Eve, but don't let your children overindulge in sugary treats. Keep them satiated by offering a few healthy alternatives at the beginning of the night. Some good options are dry cereal, popcorn, pretzels, trail mix, carrot sticks, and sandwiches cut into fun shapes with cookie cutters. Another idea is to offer your child a choice—one piece of candy or a piece of chocolate and fruit. This way, if your child does eat too many sweets, at least they'll be getting some nutrition along with the sugar!
Oral Hygiene is Important
Be sure to brush and floss your teeth before you head out for your trick-or-treating adventure. You don't want to have to deal with cavities on top of dealing with candy!
Drink Water
Eat a healthy meal before going trick-or-treating so you don't fill up on candy all night. If you do need to snack on something sugary, drink a glass of water afterward to rinse off your teeth and gums. Take a water bottle with you to keep yourself hydrated while you walk the neighborhood.
Don't Forget to Brush Your Tongue!
You may be surprised to learn that your tongue also needs regular cleaning too! In fact, the tongue is full of tiny bumps called papillae that trap food particles and may cause cavities as well as bad breath. 
Edward Shluper DDS, located at Mountain Lakes, NJ, is equipped with expert dentists and modern technologies that enable the best dental care facilities for patients. Dial (973) 743-5432 and schedule a consultation with the dentist to avail of a complete dental checkup for you and yourself.